Job Mentor in the Spotlight – Ellis
During this Job Mentor in the spotlight, we would like to introduce you to Ellis! Her adventurous soul has led her to work abroad as a nurse and now she is supporting EMTG healthcare professionals in their first year in the Netherlands.
Ellis started her career as a nurse and just like our nurses she has gained experience across Europe so knows what it is like to work under different health care systems and in a different language. This has made it easy for her to place herself in the shoes of the EMTG nurses and assistant nurses and guide them through the process of adapting to the Dutch language, culture and working environment whilst at the same time getting them to feel at ease when they experience culture shock.
Meet Ellis, EMTG Job Mentor
Can you tell us a bit about yourself?
Yes sure, I will tell you a bit about my experience. A very typical fact about me is that I really like languages and internationality so if I look back on my life right now that kind of carved my whole path and the choices that I have made in my life. When I graduated high school, I went to the United States to become an exchange student for half a year.  Then I decided to study to become a nurse, enrolling myself in a Belgian university because I wanted to continue having the international experience.  Afterwards, I decided to move to the south of the Netherlands, to be more specific I moved to Maastricht where I started working as a nurse. During my year in Maastricht, I decided to learn German as I wanted to learn a new language and then I thought it would be cool to move to Germany to get the authentic experience. In Germany I end up working in a hospital for two years, so I kind of had the same feeling as the nurses have when they are coming to the Netherlands. Still wanting to learn new languages I decided to learn Spanish, which led me to EMTG. I have been working in this company since March 2021. I really like it.
How long did you study to become a nurse?  What inspired you to move to the mentor position that you are performing now?
I studied for three years.  When I was working as a nurse, I realised that I loved to guide nursing students but particularly to help international nurses. I realized that this was such a big interest of mine that I asked myself, "Isn't there something out there where I can combine coaching and nursing and something with international people and languages together? Is there an organization that recruits nurses from different countries to the Netherlands?"  So, I began to search the web and that is how I found EMTG.
What are some of the duties you enjoy most of being an EMTG job mentor?
What I really enjoy the most is seeing people grow from the second I pick them up from the airport to the moment that they leave EMTG. To be able to guide them through the whole process. It is the little things that give the most satisfaction. Having a conversation with a healthcare institution and them telling me that they are very happy with our nurses or receiving a text message like "I passed my B1 exam". I know from experience how hard it can be to move to a foreign country and sometimes even frustrating. So, the little accomplishments give me joy as I know they are on the right track.
What are the biggest challenges that you face as a mentor for international nurses and assistant nurses? How do you overcome them?
The biggest challenge as a job mentor is that you are a mediator between the company and nurses so on the one side you must stick up for the nurses and what is best for them. You want them to grow and stand up for them and one the other hand it is to manage the expectations that people have on both sides. You are in the middle and have to ensure both sides are happy and that is the challenge because sometimes the emotional part cannot take over the professional side.
How do you ensure that health professionals remain at ease and calm during this time of crisis?
It is very important to build trust in the beginning so that they know that you are a person that they can rely on. I try to see them in person and arrange conversations. I arrange team meetings. So, contact in the beginning is very important. I start with a group meeting and later on move to individual meetings so that all nurses have the opportunity to present themselves and talk about personal issues if necessary.
What advice would you give to health professionals relocating to the Netherlands?
Be as open as possible and be aware that things are different compared to where you are from. Different does not mean it is bad, it is just not the same. I would also advise them to not be so hard on themselves because this is a huge step. They are taking the leap to another country and learning a new language. It can get frustrated but that is normal. Be gentle with yourself because it is not an easy step.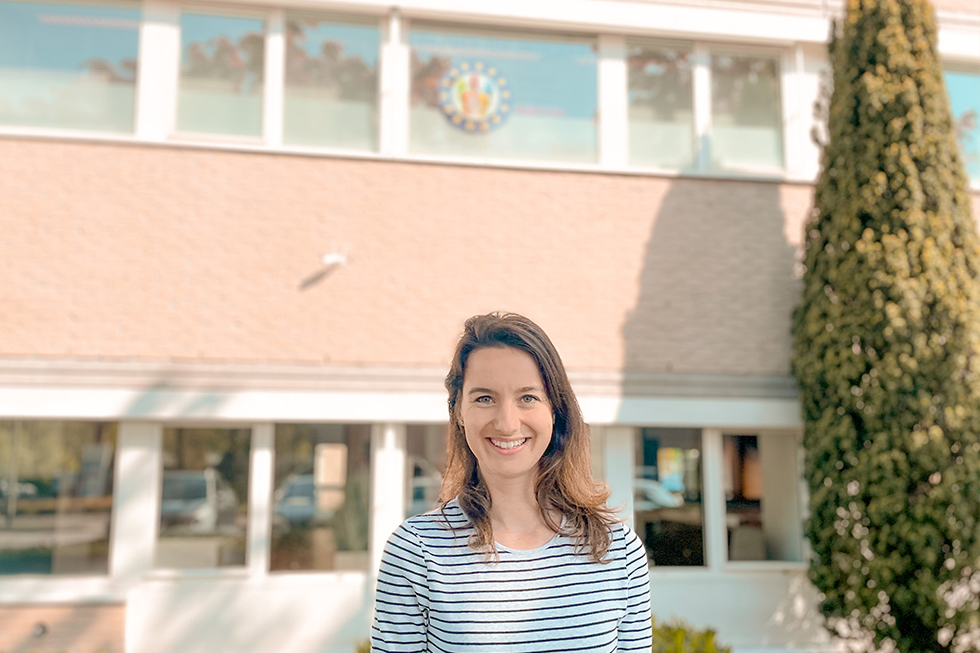 Do you see a difference in the working culture between the Netherlands and other countries in terms of nursing?
There is definitely a lot of differences that I noticed. For example, in Germany it is more hierarchical compared to the Netherlands. Here there is more of a flat culture where everyone is treated equally. The working hours are also different. In the Netherlands you work more days while in other countries you may work more hours. Hence, it takes time to adapt and the nurses should not be so hard on themselves as in due time they will get used to it.
How do you help them the most with your experience?
Being there for them and talking to them and letting them know that I am there, and it is ok to feel lost in translation and not be perfect because that is part of the process. I try to give them compliments because that is what matters most. I want to make them feel good and welcoming. The most important quality as a mentor is to be able to place yourself in their shoes. Empathy is what helps them to feel better and perform better in the end.
We understand the important life decision new EMTG nurses take when deciding to work in a new country and in a new language. Therefore, EMTG job mentors are here to provide you support during the EMTG program to make the immersion to the culture and work easier.
For more information about the EMTG program contact our local recruiter.
If you are a nurse seeking for new job opportunities in the Netherlands, then feel free to visit our job page.