Job Mentor in the spotlight – Majka
In this week's blog we are delighted to feature our Job Mentor, Majka. As a job mentor at EMTG, she helps EMTG healthcare professionals and institutions to optimize productivity, effectivity and synergy.  This blog provides an overview of how she gives support to international nurses who move to the Netherlands.  
Majka has had a lot of experience of living and working abroad. This means that she knows how the nurses feel when it comes to settling down in a foreign country. The fact that she has worked in different positions across the globe along with her coaching background makes her a fantastic asset to the mentor team. Our nurses say that she is easy going and always willing to share her own thoughts on matters.  
Meet Majka, EMTG Job Mentor.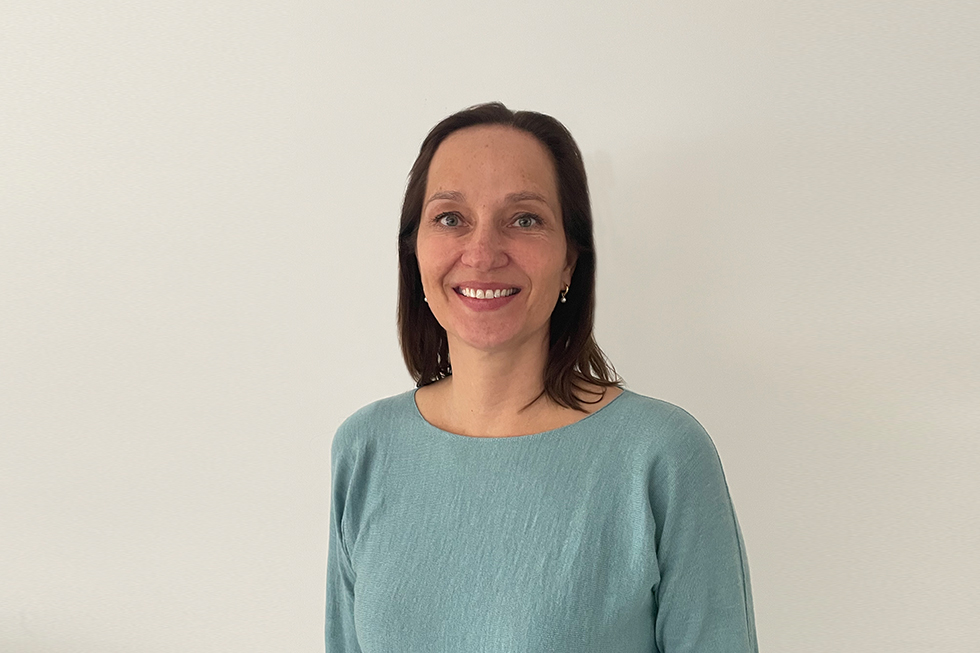 Can you tell us something about yourself?  
I am happily married to Alexander and mother of 3 teenagers (Jasmijn who is 14 years old and Wouter & Anouk who are 12). Since 2017, I am back in the Netherlands where I settled in Oosterhoud, Noord Brabant. This is the area where I grew up in. Previously, I worked over 11 years for Philips Lighting as a marketeer in different positions in Spain, Dubai and the Netherlands. 
In total I have had the pleasure of working overseas for more than 20 years. In 2007, after the birth of my first daughter, I decided to leave Philips and pursue a degree in coaching. Together with a Dutch colleague I started to develop interactive training programs for doctors and nurses with the goal of improving the relationship between doctors and patients.  
Once I moved back to the Netherlands, I was looking for a job where I could combine my overseas experience of supplying coaching & training services with healthcare. This is how I came across EMTG and ended up in the position where I am today.   
In my personal time I like to go hiking, read and enjoy doing yoga/pilates. 
What inspired you to take on the role of Job Mentor?  
After finishing my studies, I left for Madrid on my own at a young age. Due to my own personal experiences and background as a coach, I can empathise with our healthcare professionals as they start to settle in the Netherlands. For me it also took a lot of time to get used to living in the Netherlands again after such a long time abroad. I get a lot of satisfaction from guiding our nurses. 
What does this role mean to you?  
It means being able to show empathy, provide support and a listening ear. It gives me a lot of satisfaction when I can offer our healthcare professionals the support they need, both personally and professionally. 
What are some of the duties you enjoy the most of being an EMTG Coach?  
What I find interesting and enjoy most is coaching and guiding the growth process of the health professionals. I follow and coach them so that they can take steps in their development as a healthcare professional. It is great to see that over time they become more and more confident in their role.   
 "It gives me a lot of satisfaction when I can offer our healthcare professionals the support they need, both personally and professionally. " – Majka
What are the biggest challenges with being a coach for international nurses and assistant nurses? How do you overcome them?  
Managing their expectations regarding housing, transport, workflow etc. I try to inform them as clearly and honestly as possible about what is in store for them. Every now and then this must be done step by step so as not to overwhelm them, because there is an enormous amount of tasks for them to deal with during the first months that they are here. 
How do you ensure that health professionals remain at ease and calm during this time of crisis?  
Mainly by being there for them. Especially by providing a listening ear and helping wherever I can.If that does not work, I have the fortune of being able to reach out to a very nice team of colleagues. They can also lend their support, whether in the field of housing, issues in the workplace or something else. 
What is your most rewarding/precious memory of being an EMTG coach?  
When I see that after the first hurdles of getting settled in the Netherlands and at work, the nurses are gradually becoming satisfied and notice that they are growing, with the help of the healthcare institutions, the guidance in the workplace by my colleagues and myself as a job mentor. 
Has the pandemic affected the way in which you interact with the nurses? Do you communicate more often with them now that conference calls have become the norm? 
During the pandemic, the contact with the nurses has often taken place online. Fortunately, we have recently been able to meet in person more often, both at their homes or at the EMTG office but also at the care institutions themselves. So that makes my work more enjoyable and the contact more frequent. Of course, with the proper precautions.  
What advice would you give to health professionals relocating to the Netherlands? 
Be flexible, open minded and learn how to ride a bike before moving to the Netherlands 😊  Take ownership of your responsibility and be proactive. Ask for support when needed! And of course, also very important; practice your Dutch as much as you can!! 
We understand the important life decision new EMTG nurses take when deciding to work in a new country and in a new language. Therefore, EMTG coaches are here to provide you support during the EMTG program to make the immersion to the culture and work easier. 
For more information about the EMTG program contact our local recruiter. 
If you are a nurse seeking for new job opportunities in the Netherlands, then feel free to visit our job page.