Types of Housing in the Netherlands
The Netherlands is one of the most densely populated countries in Europe. Compared to a lot of European countries, the housing market may be considered expensive. However, this is all proportional to income, location, size, and housing style. Wherever you may come from, the types of housing available upon arrival to the Netherlands will likely differ from what you are used to at home.
So now that you have decided to start a new life in the Netherlands, you will need place to stay. Yet, you must know that the Netherlands has a shortage of housing and thus it might be difficult to find a place that fulfills all your checklist. Nonetheless, before choosing where to live, it is important to learn and explore the several types of housing in the Netherlands. In this blog we shall provide you with the most popular types of housing in the Netherlands.
Types of Housing
In the Netherlands there are six types of dwellings that are popular to live in. These are:
Detached housing
Semi-Detached
Terraced/town house
Apartment
Houseboat
Studio
1. Detached House (Vrijstaand huis)
This kind of housing means that you live in an entire independent house with no neighbors below or above you. In the Netherlands, it means living in a stand-alone residential structure with no attachment to another house or building. This type of house tends to often have both a front and back garden. There is a greater degree of privacy compared to the other types of houses. Usually, detached houses can be found outside the city centers as those areas are less compact. The big cities such as Amsterdam, Rotterdam, The Hague, Utrecht, Groningen etc. have centers that are so condensed that there is not much space to build detached houses. Therefore, the outskirts have more space available for people to live in detached houses.  This kind of housing is usually linked to the luxury segment.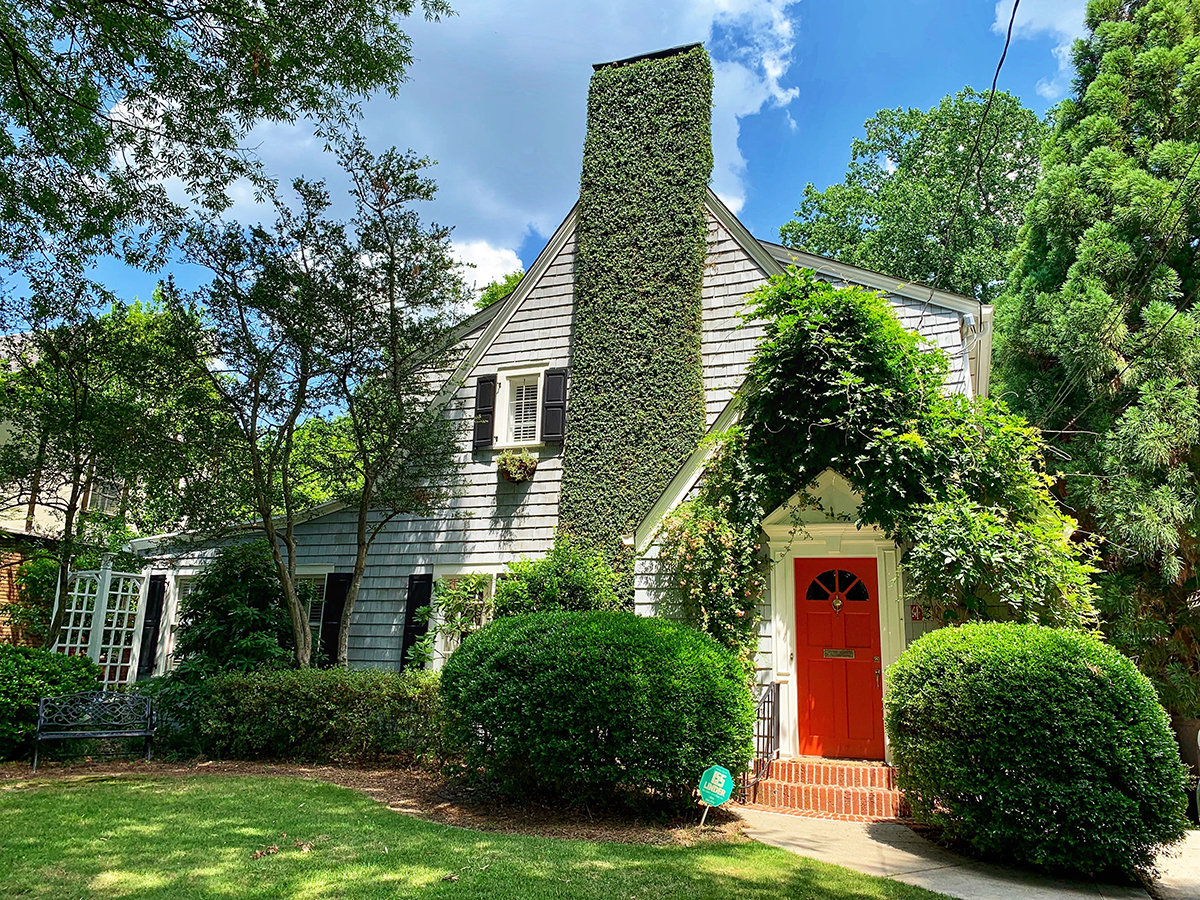 2. Semi-detached House (twee onder één kap)
A semi-detached house shares at least one common wall with another separate property. This means you share a small portion of the land with another owner. This saves space and is cheaper compared to purchasing/renting a fully detached house. The two properties that share a wall are usually built to be mirror images of each other. Semi-detached homes also have their own porch and garden. This kind of housing can also often be found outside the city centers in rural areas within the Netherlands. Semi-detached houses are usually built in a community setting whereby there will be a group of houses built in a given area.
3. Terraced house (Rijtjeshuis)
This type of housing is one of the most popular in the Netherlands. They can be found everywhere throughout the whole country in both cities and villages alike. More than half of the population lives in terraced houses. In the Netherlands, a terraced house is defined as a property that it is built as part of a continuous row and oftentimes in a uniform style. Only the two houses at each end may slightly differ from the rest. These houses can have a front and back yard including a shed where people keep their gardening tools and bicycles. They do come in different forms, shapes, and sizes. The old houses near the canals in Amsterdam are the most famous terraced houses known to internationals. When living in this type of housing it is more likely that you often come across your neighbors which creates a more community spirit to develop.
4. Apartment (appartement)
An apartment is a residential unit that is part of a larger (high-rise) building. As a resident of an apartment, you will always have neighbors living below and/or above you, depending, on the floor you live on. Every unit will have its own front door, kitchen, toilet, and bathroom. Usually there is at least one bedroom with a living room area. Nowadays, major big cities are building apartments near the city centers as the housing demand is high and the location is strategic. However, apartments closer to the city centers tend to have a higher cost than apartments in the suburbs.
5. Houseboat (Woonboot)
When you walk alongside the canals in cities across the country, you will not only notice the beautiful, terraced canal houses, but also houseboats. A houseboat is a boat that has been designed to be lived on. They can be arks or cargo ships that have been converted into a livable boat. Most houseboats cannot be used as an actual vehicle to move on water. The reason boats became houses was because after WWII, a house shortage became prevalent. Being a country below sea levels it made sense to look at boats. Old vessels that were no longer being used came into the picture of the city councils. Henceforth, houseboats became an integral part of the cityscape of Amsterdam. Living in a houseboat can give an extra dimension to your stay in Holland. During hot days, you can step out of your house and take a dip into the canals.
6. Studio
A studio can be seen as a combination of a room and apartment. There is one big area which functions as a living room, bedroom, kitchen plus dining area. In theory you could say that a studio is a one-room apartment without a living room or walls. The room has a kitchen corner, toilet, and shower. The shower and toilet are in a separate room. A studio is usually intended to be occupied by one person only. They are built on the principle of utilization of space available on any given land. The size varies depending on the area, developer, and demand. Studios are popular among young professional workers and students. It is most suitable for single working professionals. If you are just starting a new job, then a studio would be an ideal choice for you because energy consumption is low and hence you can save on expenses.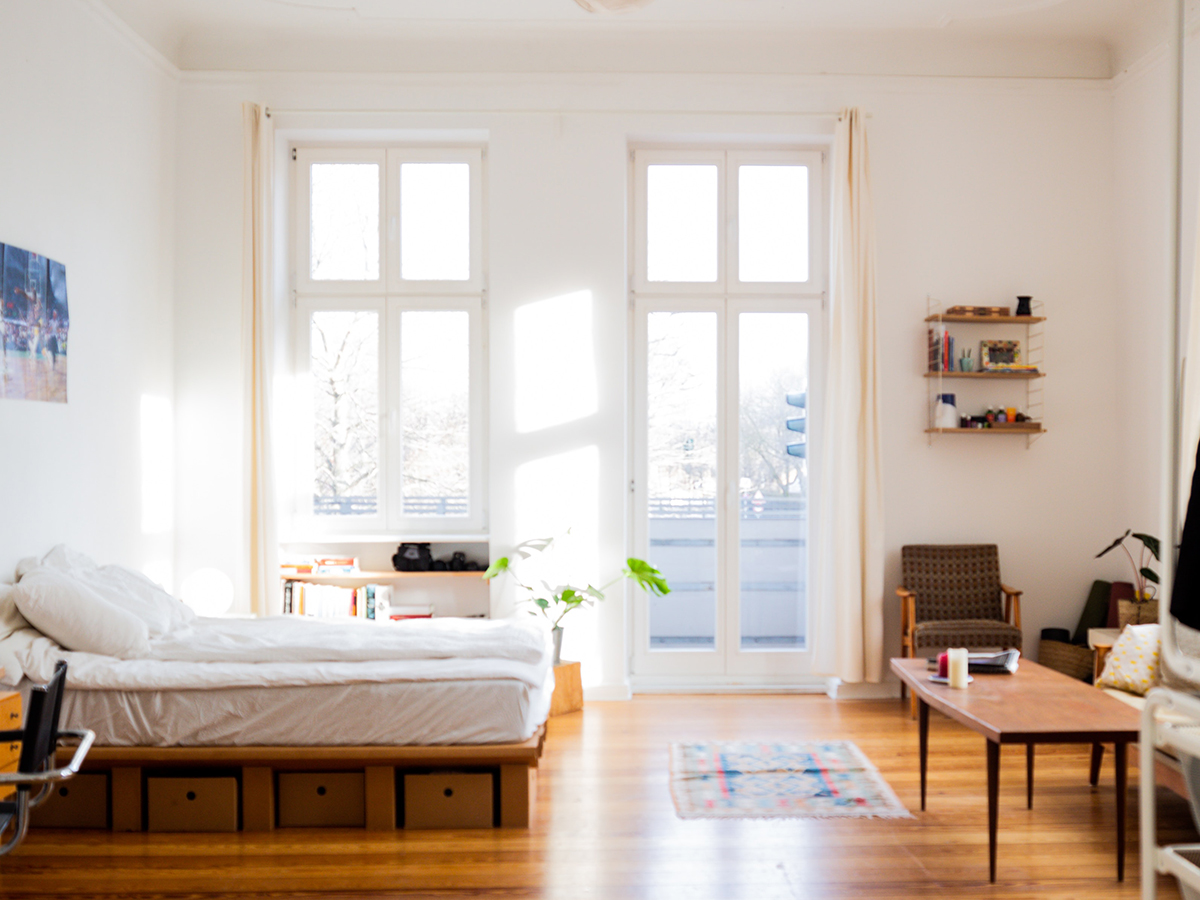 Shared housing
Finding a place to live can be a challenge, especially in the larger cities. With an influx of international workers and students, the demand for houses is high. Thus, if you are single and flexible, it could be a good idea to find a shared place. This means that you can rent a room in a house, apartment, or boathouse and live with other people where you share the facilities such as the living room, kitchen, bathroom, and garden or balcony.
Recommendation
Finding a place to stay in the Netherlands can be stressful, especially as a newcomer, thus we recommend being open-minded to the housing possibilities as these might not be the same as from your home country. Remember every fresh start has its challenges. So, we recommend you start joining Facebook groups to meet locals and start exploring the housing option on one of the most popular platforms for house rentals and sales, Funda.nl.
EMTG helps healthcare professionals find a house upon arrival to the Netherlands!
The EMTG program includes an intensive Dutch language course in Spain and a fixed job contract at a Dutch health care organization. Pick up from the airport, support finding housing, language classes, support on the job, and guidance towards obtaining the Dutch nurse registration (BIG register) are also part of the EMTG program. By joining our program, you will not have to worry about finding a place to rent as we will assist you in finding one for your arrival based on your budget and location of your new workplace.